Your Essential Guide to the Dubai Miracle Garden Timings
Contents
Dubai Miracle Garden is the world's largest garden that is home to natural flowers. Fittingly launched on Valentine's Day, the garden sprawls across an expansive 72,000 square meters and houses more than 50 million flowers and a whopping 250 million plants. Read on to plan your visit effortlessly by acquainting yourself with the Miracle Garden timings.
Miracle Garden Timings
General Timings
Shops
Restaurants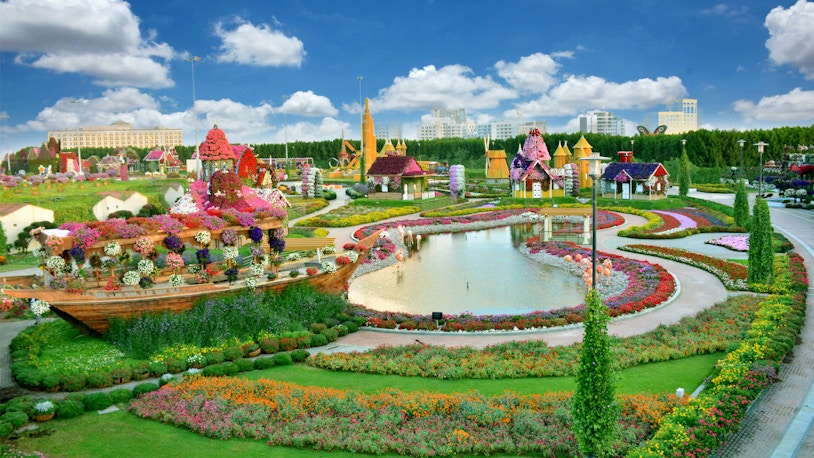 Daisies, tulips, marigolds & more await you from 1 October 2023! Here are the updated Dubai Miracle Garden timings:
Timings: Weekdays from 9 AM to 9 PM and weekends from 9 AM to 11 PM.
Night Hours: Dubai Miracle Garden can be experienced at night as well since it continues to operate until 9 PM on weekdays and until 11 PM on weekends.
Duration of Visit: You can complete a comprehensive exploration of Dubai Miracle Garden along with all its attractions in around 3 to 4 hours.
Book Now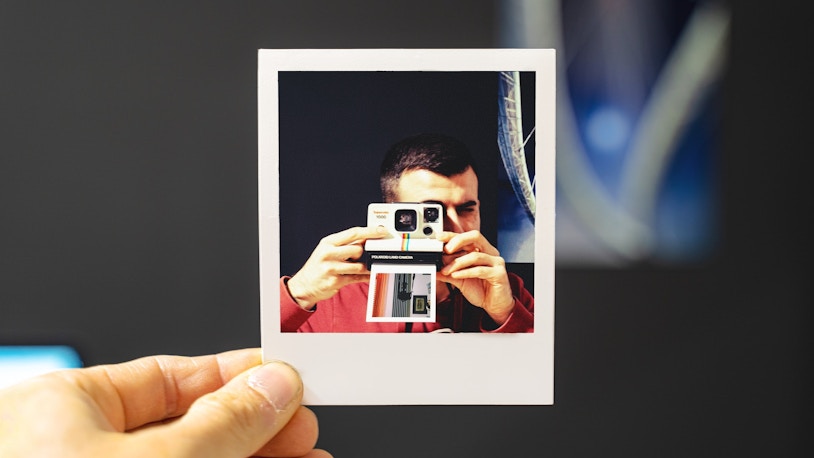 Here's a list of all the shops at Miracle Garden:
Souvenir Shop: Find all kinds of exciting souvenirs here.
Photobooth: Capture your memories by taking a few pictures at the photobooth!
Kiosk: A perfect stop for kids, the kiosk offers a range of sweets and other confectionaries.
Bazaar: If you love shopping, stop by to see a range of fashionable items, arts & crafts, and more sold by a local business.
Note: All shopping outlets have the same opening hours as the gardens.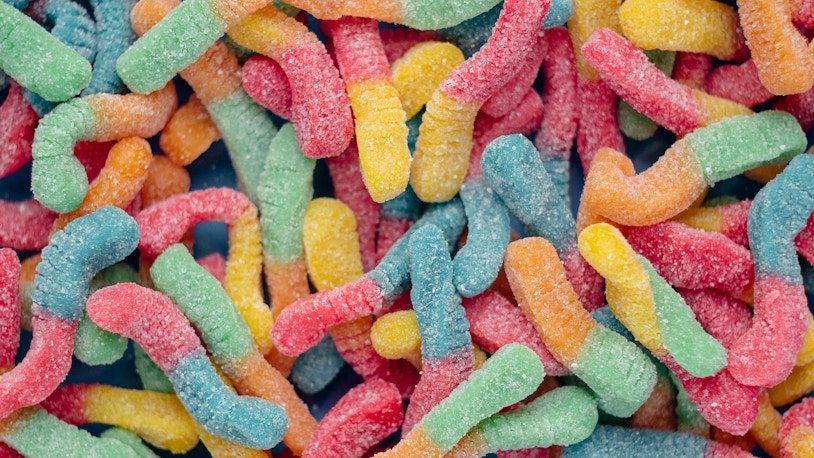 You will find more than 30 dining outlets at Dubai Miracle Garden, offering a range of items.
Restaurants: Indulge in a delightful meal on your visit by going to any of the fine restaurants at Miracle Garden.
Cafe & Sweet Bar: A great choice if you have a sweet tooth or kids that love sugar! Grab some delicious candy, treats, or coffee at the Cafe & Sweet Bar!
Kiosk: If you want to grab a quick bite, coffee, candy, or fresh juice, stop by at the Miracle Garden Kiosk.
Note: All food and beverage outlets are open for the same duration as the gardens.
What is the Best Time to Visit Dubai Miracle Garden?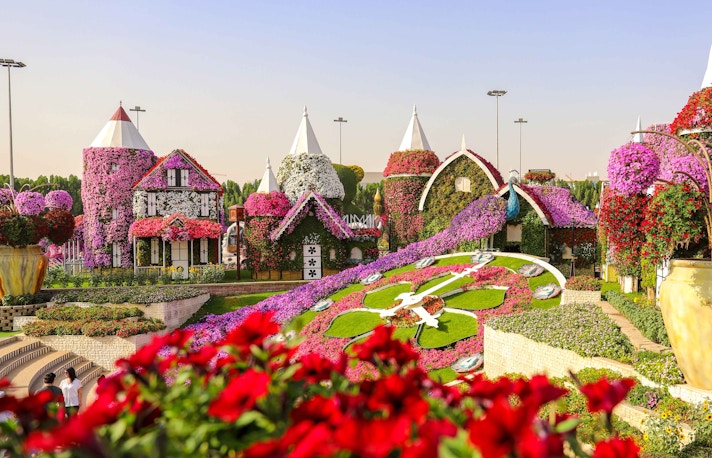 Weekday vs Weekend
Dubai Miracle Garden attracts large crowds owing to its stellar flower displays and creative structures. Not only is it a beautiful garden to stroll through and take in nature's most attractive delights but it is also a well-loved spot among social media enthusiasts for the unending photo opportunities at every corner.
Often, it is most frequently visited during the weekends when families can visit the attractions and take in the sights together. Your purpose of visiting the Dubai Miracle Garden will determine which time is the best to visit it for you– if you'd like to explore the grounds slowly and take loads of pictures, head here on a weekday. But if you and your family want to enjoy the buzzing atmosphere and don't mind a greater crowd, the weekend is a great time to head here as well.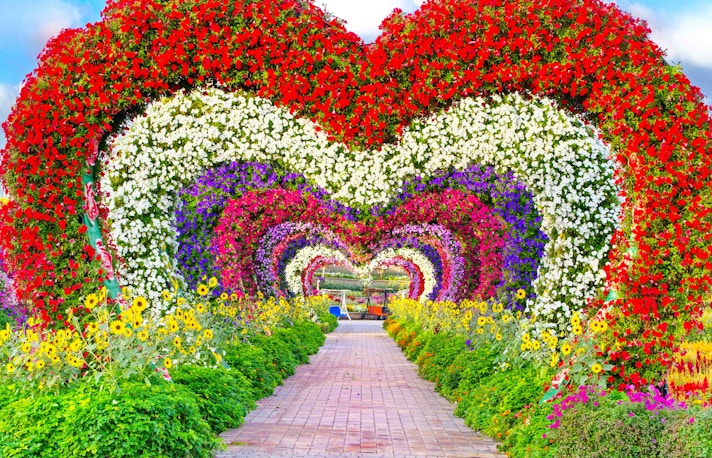 Peak Season vs Low Season
During the peak season between December and February, travelers from across the globe, who flock to its famed attractions and towering structures frequent Dubai. The weather is pleasant and the city is abuzz with the energy of enthusiastic globetrotters, taking in the attractions of this modern hub of culture.
Although the low season is filled with advantageous discounts on hotels and airlines, the temperatures are far from ideal owing to the summer heat. This is why Dubai Miracle Garden remains closed during the summer season, the months from April to October. So, the best time to visit the beautiful Dubai Miracle Garden and to take in the array of seasonal flowers that dot the landscape is during the peak season.
Dubai Miracle Garden Tickets
Frequently Asked Questions About Dubai Miracle Garden Timings
What are the Miracle Garden timings?
The Dubai Miracle Garden timings are between 9 AM and 9 PM on weekdays. On the weekends, it opens at 9 AM and remains open till 11 PM. The new season opened its doors to the public on 1 October 2023!
Is Dubai Miracle Garden open everyday?
Yes, Dubai Miracle Garden is open everyday during the months that it operates. The attraction is set to open in October this year.
How long should I spend at Miracle Garden?
To enjoy the flower-filled sights and take in the entire landscape of the Dubai Miracle Garden, it is a good idea to set aside 3 to 4 hours to explore the grounds.
What is the best time to visit Miracle Garden?
The winter months and early spring are the best times to visit Dubai Miracle Garden. You may want to make your booking for November as not only is the weather pleasant, but the crowds are also smaller. During these months, early morning visits are ideal to avoid the crowds.
What are the Dubai Miracle Garden timings for restaurants?
The restaurants operate for the duration of the Dubai Miracle Garden timings since outside food is not permitted within the premises – so you can rest assured that you will find plenty of options for nourishing meals and binge-worthy snacks while exploring the premises.
What are the Dubai Miracle Garden timings for shops?
You can explore the souvenir shops inside the Garden at any time during the opening hours. The opening hours are the same time as the gardens.
Is Miracle Garden open on public holidays?
Yes! Dubai Miracle Garden is open on public holidays as well, with extended timings on weekdays so you can make the most of your visit.
Should I visit Miracle Garden on a public holiday?
It is a great idea to visit Dubai Miracle Garden during a public holiday or on special days since the Garden puts up specially designed floral displays for specific themes and events. This will certainly be an unforgettable experience for you and your family.
What are the Miracle Garden timings for public holidays?
On public holidays, Miracle Garden increases the operational timings by an hour (on weekdays) so that the park opens at 9 AM and closes at 10 PM on those specific days. However, in case the public holiday falls on a weekend, the operational timings remain the same as those of regular weekends - from 9 AM to 11 PM.