All You Need To Know To Plan Your Visit to Dubai Miracle Garden
Contents
Dubai has carved a sophisticated corner in the hearts of travelers over the past decade with its extravagant and unique tourist attractions. While some attractions like the Burj Khalifa and Dubai Aquarium are globally renowned, there are relatively unknown ones that deserve to be on the precipice of fame with them. Dubai's Miracle Garden is one such place. Launched on Valentine's Day, this garden is spread over a land area of over 72,000 square feet, and is no less than a miniature floral world in itself.
Dubai Miracle Garden offers the versatility of a laidback siesta as well as a full-on exploration of its replica monuments, gardens, and the Dubai Butterfly Garden. Dubai Miracle Garden is a beautiful natural flower garden, in fact, the largest in the world. With that in mind, it wouldn't be wise to leave out this place from your next Dubai itinerary. If you enjoy leisurely walks in nature and are in Dubai, this is an attraction you must visit. Read on to plan your visit to Dubai Miracle Garden.

Miracle Garden | Visitor Information At A Glance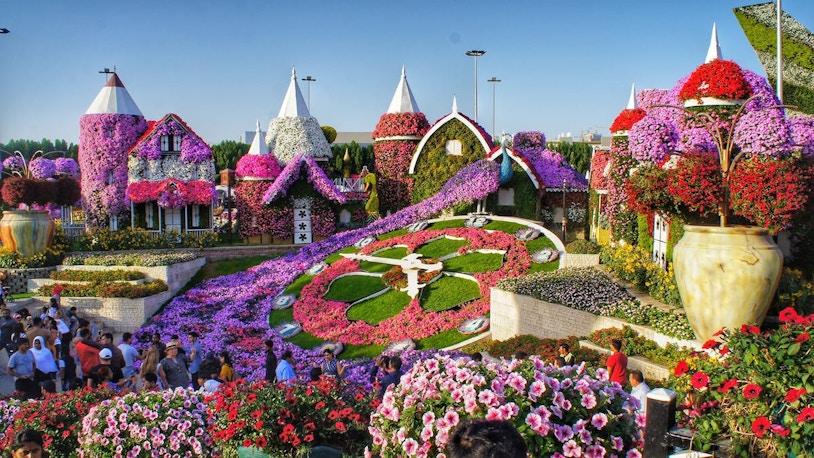 What are the Miracle Garden opening hours?
Miracle Garden is open from 9 AM to 9 PM on weekdays. However, on weekends, the timings get extended by an hour, and the park remains open till 11 PM.
Where is the Miracle Garden located?
Miracle Garden is located in the city of Dubai, at Al Barsha South 3, in the Dubailand area. It is next to Dubai Butterfly Garden.
How many visitors does the Miracle Garden see per year?
Dubai Miracle Garden hosts over 1.5 million visitors every year.
When did Miracle Garden open?
Miracle Garden opened on 14 February 2013, on Valentine's Day – certainly a fitting inauguration date given the park's theme.
Where is Miracle Garden Located?
Address: Street 3, Al Barsha, Al Barsha South, Dubai, United Arab Emirates
Find on Map

The Miracle Garden is a hard-to-miss attraction in Dubai. It is a popular tourist attraction, occupying over 72,000 square meters, which grants it the title of the largest natural flower garden in the world. It is located right next to Dubai Butterfly Garden.
Directions to Dubai Miracle Garden
Getting To Miracle Garden Dubai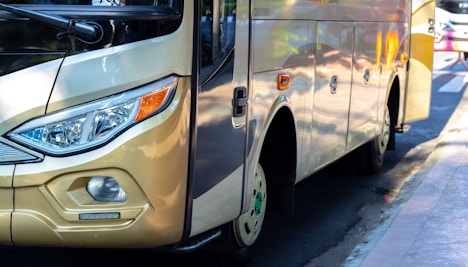 By Bus
Nearest Stop: Miracle Garden Bus Stop
You can opt to ride the Red Dubai Sightseeing Bus after taking the metro to the Mall of Emirates. If you take the bus route 105, it will drop you right in front of the garden.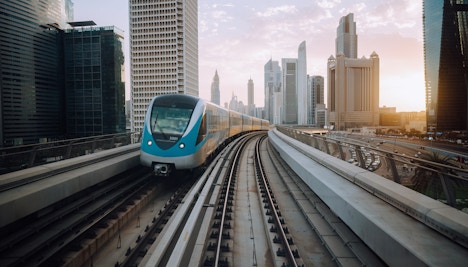 By Metro
Nearest Station: MOE Metro Station
Take the Red line of the Dubai Metro from Airport Terminal 3, and deboard at the stop for the Mall Of Emirates station. From there, you can hail a cab or ride a bus to the garden, which will take another 15 minutes.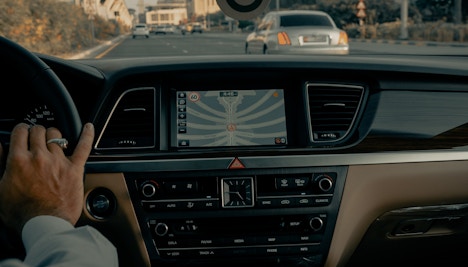 By Taxi
Drop Off: Miracle Garden Entrance
Distance From Airport:35.3 km
You can take a taxi if you're situated within the vicinity of Miracle Garden, but it is not advisable if you have a long-distance to cover as taxi fares can be quite expensive. 

How To Skip The Line At Dubai Miracle Garden
For the seasoned Dubai visitors, Dubai Miracle Garden is a familiar and beloved spot. Despite being a little off the radar, this floral hotspot gets thousands of visitors every year. Naturally, to make the most of your next visit to Dubai Miracle Garden, you will need a few tricks up your sleeve.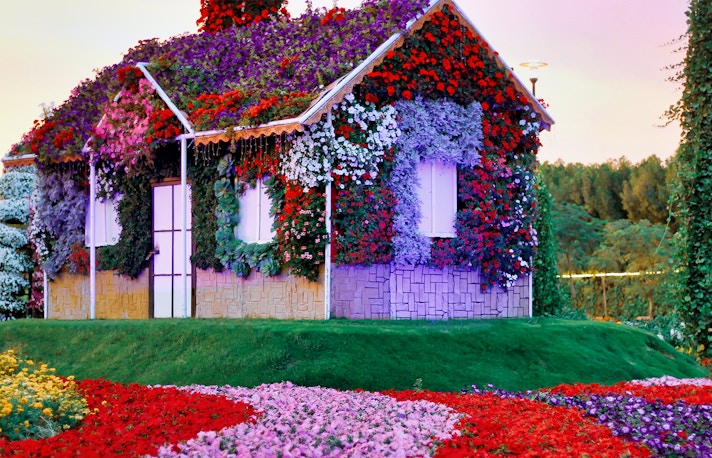 Book Your Tickets Online In Advancce
It is fun to make plans and execute them on the spot but an attraction as popular and unmissable as Dubai Miracle Garden will always be better enjoyed without spending a ton of time in a queue to buy the tickets. Purchase your Dubai Miracle Garden tickets online to book your slots in advance and head straight to the venue.
Book Now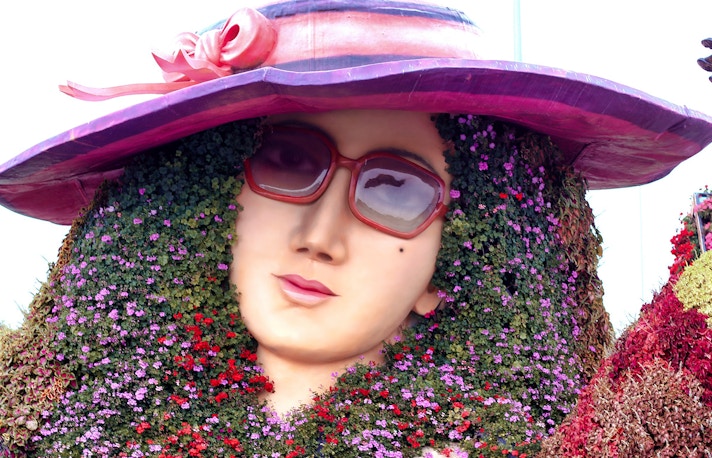 Visit Early
Dubai Miracle Garden is known for its replica of the Burj Khalifa, Disney Avenue, Emirates A380, floral amphitheater, trampoline park, cabanas, lake park, and numerous other attractions. If you don't want to regret missing any of these, take advantage of the 9 AM opening time and avoid the peak hours rush.
Best Time To Visit
Book Your Tickets To The Dubai Miracle Garden
Know Before You Go
Facilities
Accessibility
Rules & Regulations
Dining
Stay
Visitor Tips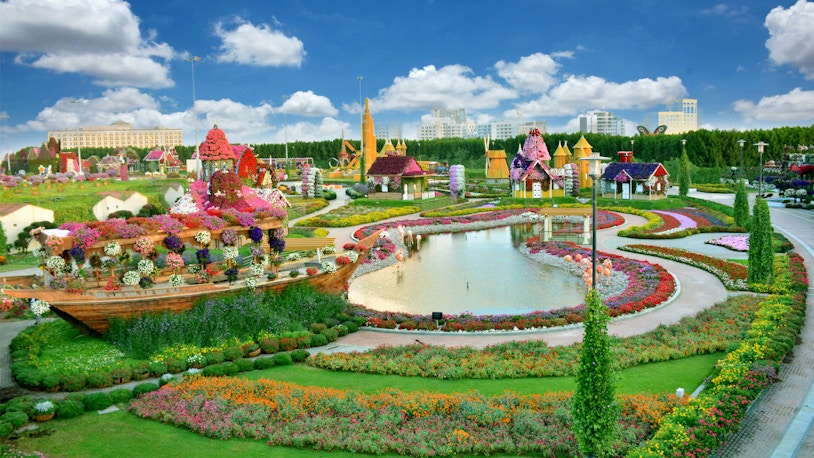 In-house photo booth: Located at the entrance of Miracle Garden, the photo booth is the perfect spot to get photos clicked, printed, and framed – instantly!
Parking: The massive open car parking space at Dubai Miracle Garden is a safe place to station your car while visiting the park. It has a total capacity of around 2000 cars.
Souvenir shops: Don't forget to mark your visit to Dubai Miracle Garden with a souvenir from the gift shops.
Restrooms: There are restrooms for different genders located across the park.
Prayer rooms: In case you need a quiet spot to offer prayers during your visit, feel free to use Miracle Garden's prayer rooms.
Wheelchair: Although Dubai Miracle Garden is fully accessible by wheelchair, rentals for the same are not offered. 
Carts for differently-abled guests: You can request a cart to move around the park with ease, should you require it.
First aid room: You will receive the appropriate care if you feel unwell during your visit or sustain any minor injuries.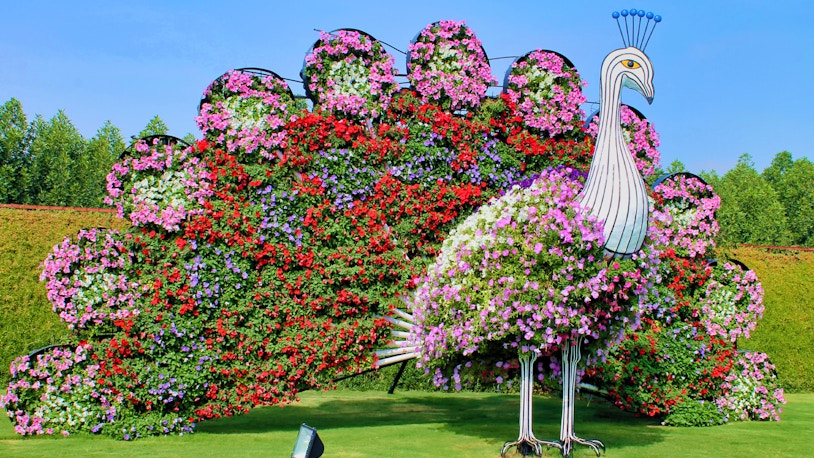 Dubai Miracle Garden does not permit the use of any professional cameras or drones on the premises.
While exploring the garden, stick to the marked walkways and paths and avoid walking through the flower installations or disturbing the arrangements.
Please note that it is not permitted to touch or pick any flowers from the displays inside Dubai Miracle Garden.
You will not be permitted to enter the garden with pets, bicycles, scooters, or hoverboards.
It is not permitted to carry any food or beverages from outside the garden.
Please only sit in designated areas such as benches situated across the garden.
Miracle Garden Rules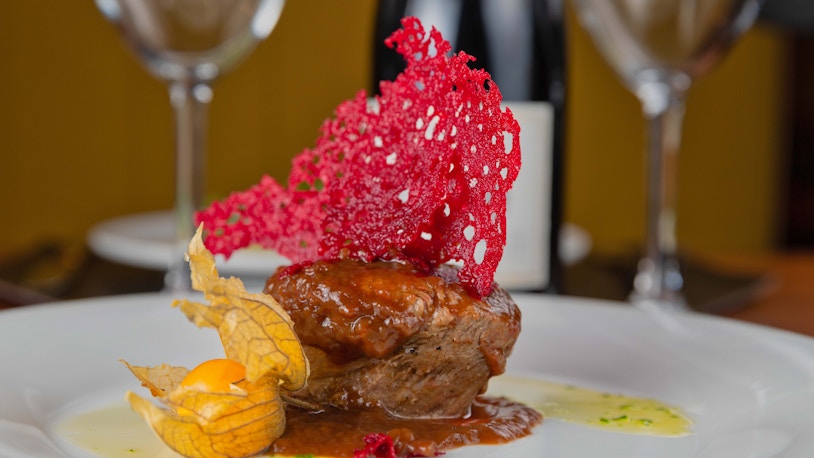 These are just a few of the food outlets and kiosks available inside Dubai Miracle Garden, conveniently located within the park premises: 
Starbucks
Froyo Land
Gelato di Roma
Mr. Sugar
Candy Store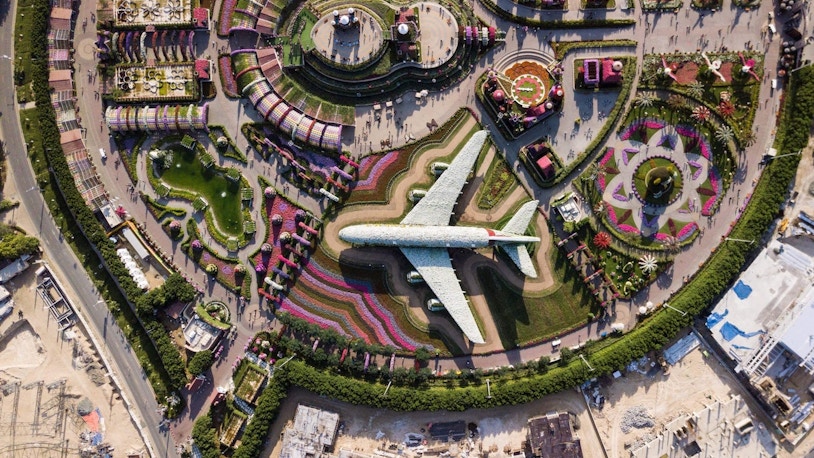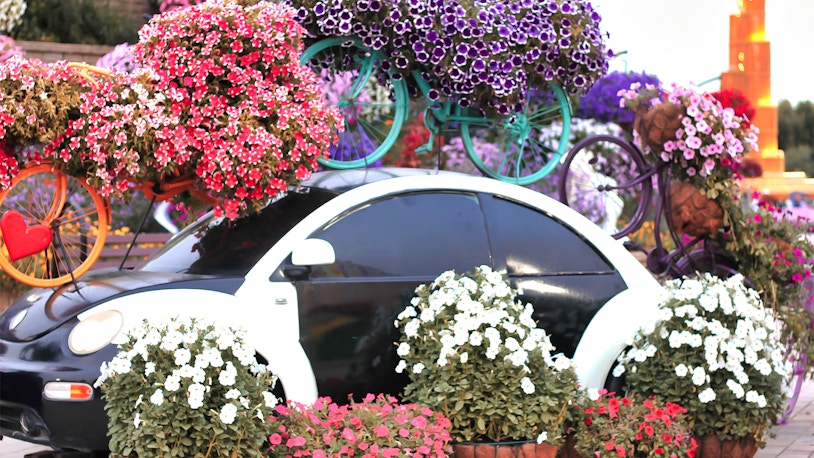 Don't miss the weekly live shows at the Dubai Miracle Garden. These spectacles are worth your time.
Stop at the photo booth near the main entrance of the garden to get yourself a few memorable clicks. The photo booth uses green screen technology to make your trip to the world's largest flower garden exceptional.
Do not miss out on the Disney merchandise available at the garden if you are visiting with your kids.
Go to Azrat Lebnan, Fatayer, or Mohammad Kurdi to taste authentic Arabic cuisine during your Dubai Miracle Garden visit.
Carry a checklist if you are keen to visit all the attractions at the Dubai Miracle Garden and keep checking the spots that you visit.
Visiting with Family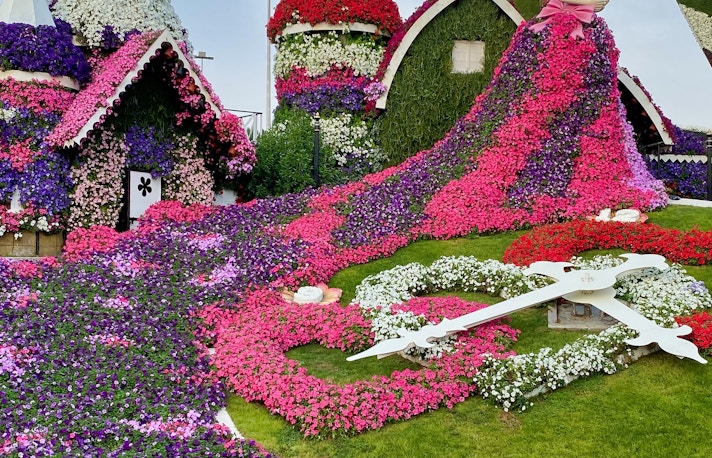 Tips
Remember to visit the souvenir shop to pick up a memento to remember your trip. Here, you'll be able to buy customized gifts and a selection of flowers displayed across the garden to take back home with you. 
Make it a point to stop at the photo booth near the entrance of the park, to snap some memorable moments. 
It is a good idea to carry out your visit in either a clockwise or an anti-clockwise direction since the park is laid out in a circular shape. This way you won't accidentally miss out on any attractions.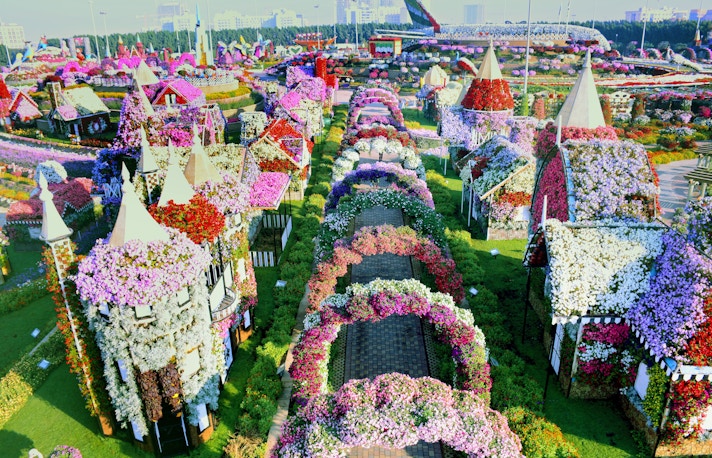 Facilities
The washrooms are equipped with baby changing facilities if you are visiting with your young ones.
Among the many food outlets and kiosks across the park, you will find many kid-friendly options to keep your children entertained and nourished.
The different exhibits offer countless educational opportunities and are a great way to introduce young ones to environment-related concepts and flower names in general. 
Frequently Asked Questions: Visiting Miracle Garden
Q. Where is Miracle Garden?
A. Dubai Miracle Garden is located in the district of Dubailand in Dubai, UAE.
Q. What are the Miracle Garden Dubai timings?
A. The opening hours for Miracle Garden are from 9 AM to 9 PM on weekdays and from 9 AM to 11 PM on weekends (that is, on Saturday & Sunday). These timings will be from 10 October 2022. It is important that you plan your visit to the Miracle Garden Dubai, keeping these timings in mind.
Q. What is the best time to visit the Dubai Miracle Garden?
A. The best time to visit Dubai Miracle garden is early in the morning. It is important that you plan your visit to the Miracle Garden Dubai, keeping its opening hours in mind.
Q. Where can I get tickets to Dubai Miracle Garden?
A. Dubai Miracle Garden tickets can be brought online as well as at the venue. Our recommendation is to purchase them online and in advance as this is a highly popular attraction and tickets sell out quickly.
Q. Who can avail discounts at the Dubai Miracle Garden?
A. Children between the age of 3 to 12 can enter the garden at a discounted rate of 40 AED. Admission is free for children below 3 years of age and People Of Determination.
Q. Is Dubai Miracle Garden wheelchair accessible?
A. Yes, the Dubai Miracle Garden is completely wheelchair accessible.
Q. How long does it take to explore the Dubai Miracle Garden?
A. If explored properly, you can complete the entire visit in 3 to 4 hours.
Q. Can I bring food to the Dubai Miracle Garden?
A. No, you cannot carry your own food to the Dubai Miracle Garden.
Q. How long does it take to visit Miracle Garden?
A. A visit to Dubai Miracle Garden can take around 3 to 4 hours if you would like to view all the attractions with as much attention as they were created.
Q. Is it worth visiting Miracle Garden?
A. Visiting Miracle Garden in Dubai is certainly worth your time as it is a one-of-its-kind attraction with scenic vistas and gorgeous flowers displayed at every corner.