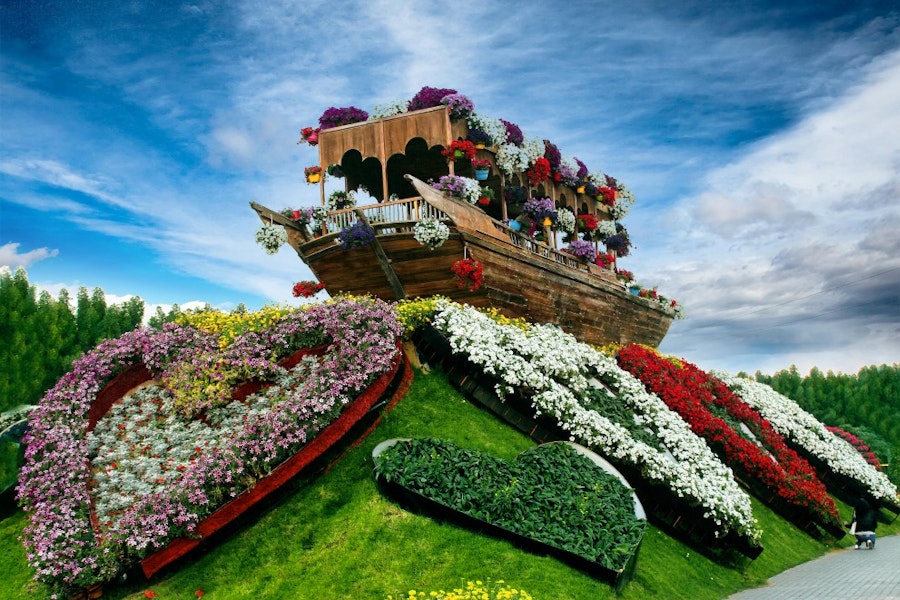 Plan Your Visit to Dubai Miracle Garden
Dubai has carved a sophisticated corner in the hearts of travelers over the past decade with its extravagant and unique tourist attractions. While some attractions like the Burj Khalifa and Dubai Aquarium are globally renowned, there are relatively unknown ones that deserve to be on the precipice of fame with them. Dubai's Miracle Garden is one such place. Spread over a land area of over 72,000 square feet, this garden is no less than a miniature floral world in itself. Dubai Miracle Garden offers the versatility of a laidback siesta as well as a full-on exploration of its replica monuments, gardens, and the Dubai Butterfly Garden. With that in mind, it wouldn't be wise to leave out this place from your next Dubai itinerary.
Miracle Garden Dubai Timings
The venue is open every day o the week. Miracle Garden Dubai timings are as follows:
Weekdays: 9 AM - 9 PM
Weekends (Fri & Sat): 9 AM - 11 PM
Dubai Miracle Garden Location
Miracle Garden Dubai Address
Dubai Miracle Garden is located at Al Barsha South 3 - Dubai - United Arab Emirates
Miracle Garden Tickets
Best Time to Visit Dubai Miracle Garden
Dubai Miracle Garden is open during the colder months of the year. You can visit the garden between November and May. The lavishness of the garden is on display during this time and you can choose your preferred time during this slot. It is best to visit the Dubai Miracle Garden as early on in the day as possible to give yourself enough time to explore it. You can also enjoy live shows that are organized within the park in peace if you get the exploration part done early.
Getting To Miracle Garden Dubai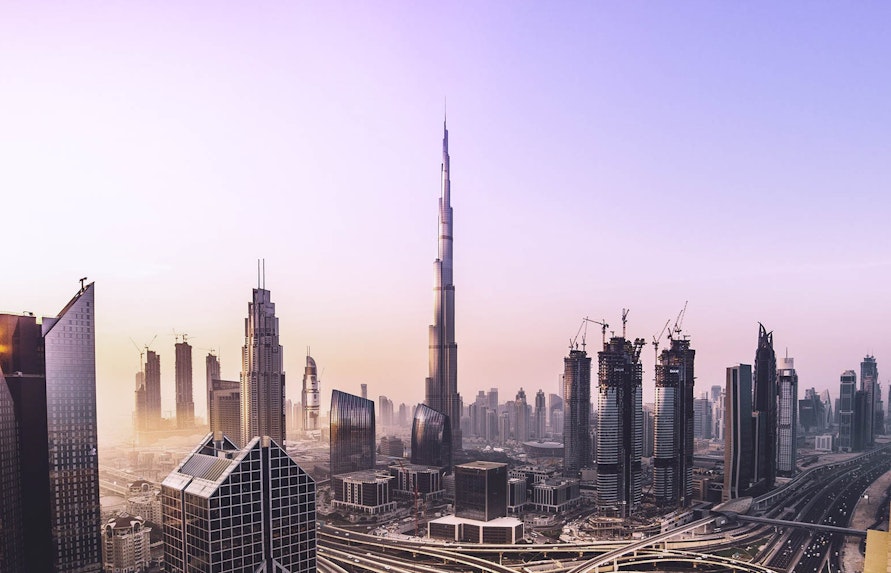 From Dubai
Metro - Hop aboard the red line metro and exit at the Mall of Emirates metro station. Then, take a cab or a bus to Miracle Garden.
Bus - Many buses go to Miracle Garden. The red Dubai Sightseeing Bus stops right in front of the garden. If you're taking a metro to the Mall of Emirates, you can either take bus route 105 or F30. While the former will take you directly to Miracle Garden Dubai, the latter drop you at Saheel Gate 2 bus stop which is within walking distance.
Taxi - While taxis are a comfortable and convenient travel option, it's also quite expensive, especially in Dubai.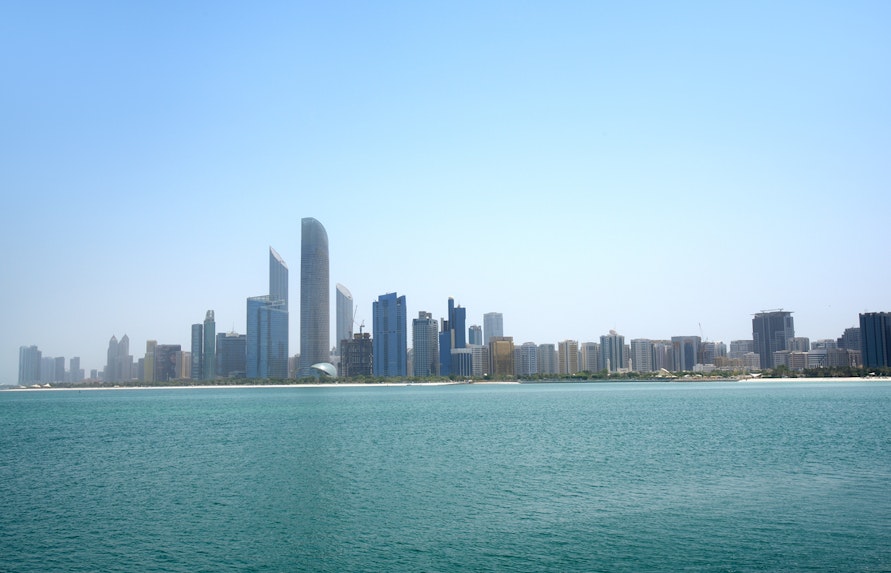 From Abu Dhabi
Bus - Take Dubai RTA Bus E101 from the Abu Dhabi Central Bus Station to Ibn Battuta Metro Bus Stop. Here, you can take a cab to the Dubai Miracle Garden.
Taxi - While expensive, cab/taxi services are easily available from Abu Dhabi to Dubai Miracle Garden.
Making the most of your Visit
For the seasoned Dubai visitors, Dubai Miracle Garden is a familiar and beloved spot. Despite being a little off the radar, this floral hotspot gets thousands of visitors every year. Naturally, to make the most of your next visit to Dubai Miracle Garden, you will need a few tricks up your sleeve.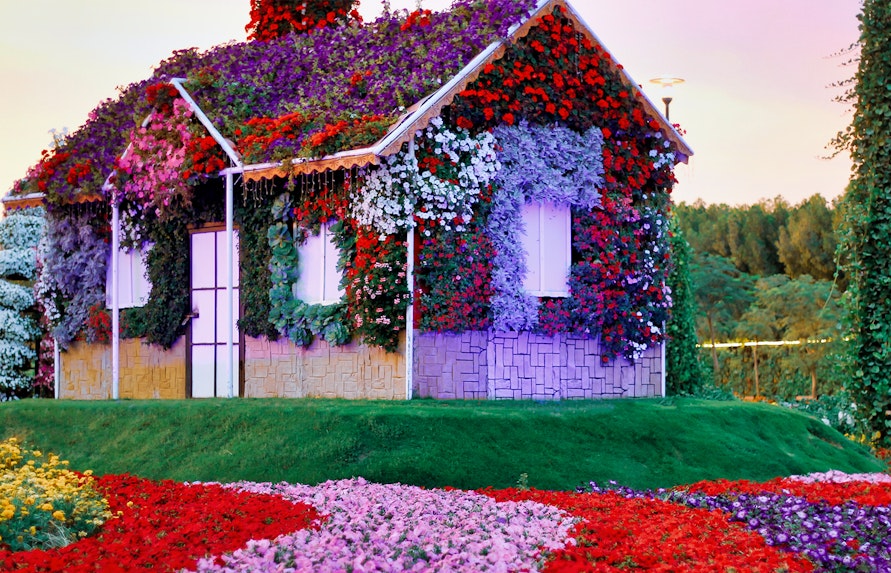 Book your tickets online
It is fun to make plans and execute them on the spot but an attraction as popular and unmissable as Dubai Miracle Garden will always be better enjoyed without spending a ton of time in a queue to buy the tickets. Book your tickets in advance and head straight to the venue.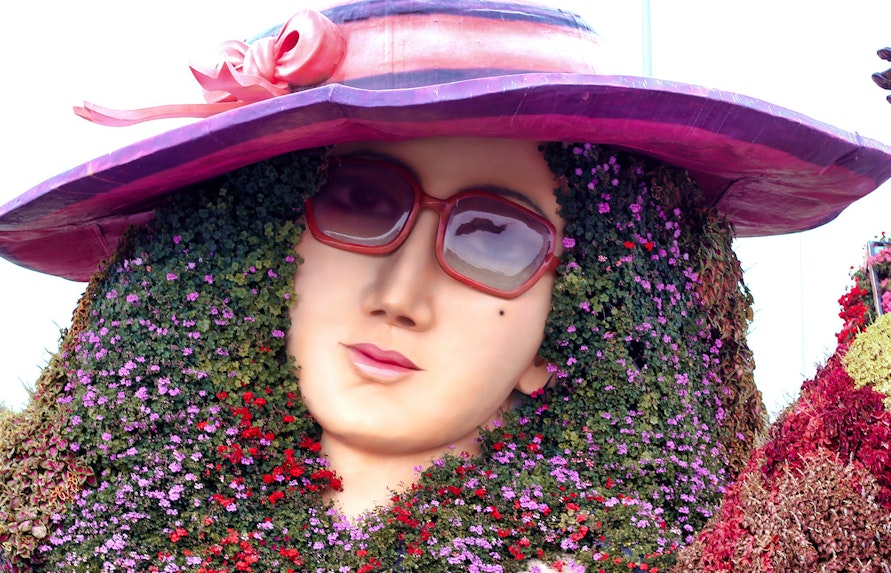 Start your trip early in the morning
Dubai Miracle Garden is known for its replica of the Burj Khalifa, Disney Avenue, Emirates A380, floral amphitheater, trampoline park, cabanas, lake park, and numerous other attractions. If you don't want to regret missing any of these, take advantage of the 9 AM opening time.
Visitor Tips
Don't miss the weekly live shows at the Dubai Miracle Garden. These spectacles are worth your time.
Visit the souvenir shop at the Dubai Miracle Garden to pick up gifts for your loved ones. The shop lets you buy customized gifts as well as a selection of flowers that you see in the garden.
Stop at the photo booth near the main entrance of the garden to get yourself a few memorable clicks. The photo booth uses green screen technology to make your trip to the world's largest flower garden exceptional.
Do not miss out on the Disney merchandise available at the garden if you are visiting with your kids.
Go to Azrat Lebnan, Fatayer, or Mohammad Kurdi to taste authentic Arabic cuisine during your Dubai Miracle Garden visit.
Start your visit in either clockwise or anti-clockwise direction since the park is circular in shape. That way you won't miss out on any attraction.
Carry a checklist if you are keen to visit all the attractions at the Dubai Miracle Garden and keep checking the spots that you visit.
All Your Questions About Miracle Garden Dubai Answered
Q. What are the Miracle Garden Dubai timings?
A. Dubai Miracle Garden opens at 9 AM during the weekdays. Its closing time is at 9 PM on weekdays, 11 PM on the weekends. It is important that you plan your visit to the Miracle Garden Dubai, keeping these timings in mind.
Q. What is the best time to visit the Dubai Miracle Garden?
A. The best time to visit Dubai Miracle garden is early in the morning. It is important that you plan your visit to the Miracle Garden Dubai, keeping its opening hours in mind.
Q. Where can I get tickets to Dubai Miracle Garden?
A. Dubai Miracle Garden tickets can be brought online as well as at the venue. Our recommendation is to purchase them online and in advance as this is a highly popular attraction and tickets sell out quickly.
Q. Who can avail discounts at the Dubai Miracle Garden?
A. Children between the age of 3 to 12 can enter the garden at a discounted rate of 40 AED. Admission is free for children below 3 years of age and People Of Determination.
Q. Is Dubai Miracle Garden wheelchair accessible?
A. Yes, the Dubai Miracle Garden is completely wheelchair accessible.
Q. How long does it take to explore the Dubai Miracle Garden?
A. If explored properly, you can complete the entire visit in 3 to 4 hours.
Q. Can I bring food to the Dubai Miracle Garden?
A. No, you cannot carry your own food to the Dubai Miracle Garden.